The Internet has become more than just a place to spend your leisure. This is the platform where users used to sell and buy products, advertise their products to promote business, and find partners and friends. Hackers who know this are trying to produce as many cyber threats as possible for various purposes. You probably think about how to protect yourself from this and not become another victim of the criminal. Here I will tell you about cybersecurity rules in this article.
What is Cybersecurity?
Cybersecurity is the practice of protecting networks, programs, and systems from digital attacks. Such attacks mainly aim to alter, access, and destroy confidential information and standard business processes and extort money from users. To safely use the Internet, it is necessary to use different levels of security.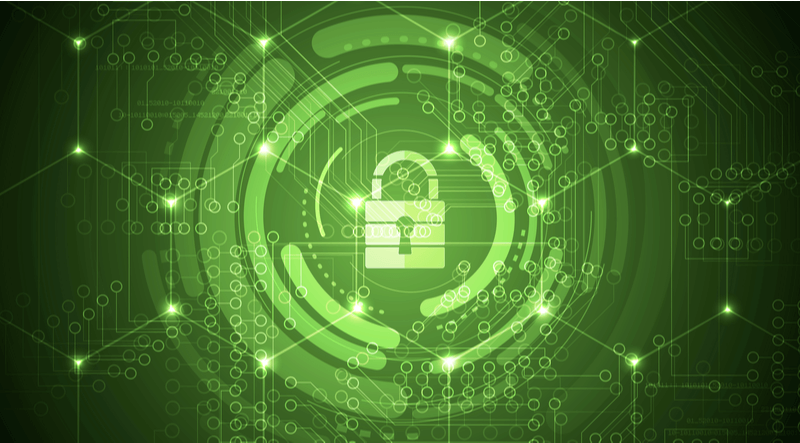 Top 9 Cybersecurity Safety Rules
The following rules for using the network: it's not just a good reminder; it's something to use. This way, you can prevent yourself and your Pc from many problems caused by the hacker.
1. Keep Personal Information Private
Confidential information is one of the purposes of fraud or hackers. With this, criminals can earn money, take credit from the user, and compromise the user at the expense of this data and other things. Therefore, users need to understand and know that posting their data on social networks, giving them to strangers, and sharing them with friends is forbidden. So you can increase the level of privacy protection.
2. Choose strong passwords
Passwords are another level of credential protection. Therefore, hackers always hunt for passwords and devise many ways to crack them. To avoid becoming a victim of a criminal, create a complex and reliable password. This means the password must be at least 12 characters, which will be harder to crack. It has been proven that passwords that make up less than ten characters can be cracked in about an hour. Again, use complex combinations of letters and characters. Also, be sure to use lowercase and uppercase letters.
3. Enable multi-factor authentication where you can
Two-factor authentication is an excellent way to outsmart an attacker and prevent him from accessing your account, even if you have a password. The principle of 2FA operation is the following: after you enter your commission's login and password, you will receive the confirmation code on the mobile phone number. So even if the attacker knows your password, he will not be able to guess the confirmation code.
4. Make Online Purchases From Secure Sites
Scammers want to get their hands on credit card and banking account information the most when they make an online purchase. Therefore, you must give this information to websites that offer secure, encrypted connections. These sites will have an HTTPS (the S means secure) address rather than HTTP and may have a lock icon next to the address bar.
5. Beware of free Wi-Fi and downloads.
When choosing a security solution online, be careful which services or Wi-Fi networks require no payment. The most common cause of security problems is using a free service or network. When considering a free solution, ensure it is reputable and has positive feedback about how it works. Going online through free public Wi-Fi is not always safe, so remember not to use your bank account or make purchases through free Wi-Fi. Unfortunately, sometimes we have to go online quickly, and we have to take the risk.
6. Keep your computer updated.
Developers work hard to keep their products and apps safe, monitoring for threats and issuing security patches if there are any vulnerabilities. Therefore, you need to use the latest OS versions and programs, as they contain information such as payment, health, and more. Doing so will help keep you safe.
7. Double check online information
A lot of information is available online every day that can confuse people. If you come across something that seems questionable, do your research to find out the truth behind it or at least develop your own opinion about it. Reliable websites will provide links back to the original information source. Websites that are suspicious or seem untrustworthy will not give any links.
8. Be Careful about What You Download
Malicious criminals want to convince you to download an app that contains malware or tries to steal information. These programs can be packaged as any game or traffic app that might be popular. Don't download apps or games that look suspicious or flattened on a site that doesn't look legitimate.
9. Use a good antivirus and keep it up-to-date.
Is a real RED light for the different kinds of spyware
Cybercriminals develop as many methods as possible to carry out successful attacks and produce them from behind the scenes. You will not always be able to guess where the malicious content is and where it is legitimate. This protection will protect you and your PC; it will thoroughly scan your actions and notify you of any threats. This protection is your trusted helper who can remove all malware from your device and not miss new ones.