Several months of hard work, research, analysis and even typing the text for the graduate thesis of Eugene Loaris seemed to have passed in vain simply because of that sole program that blocked access to Microsoft Word and other important applications. Yet, Eugene was not the man of despair. For several days and even nights, he was researching this problem and how to bypass the blockage. Finally, the solution was found at some local PC-dedicated forum hosted in a completely different part of the world.
After successful manual removal of the virus, Eugene realized that solely theoretical analysis of cyber security at the university was obviously not enough to become a profound specialist in this field. This problem on his own computer helped Eugene to enrich his graduate thesis with practical application on the example of particular computer affected by malware.
Upon successful graduation, Eugene continued the analysis of computers and leaks in cybersecurity that could damage them. He finally became passionate about developing the program the would automatically identify malware threats without the need to perform any long-lasting manipulations. This is the way Loaris came into existence.
---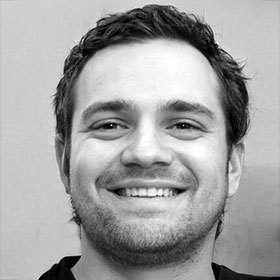 Eugene Loaris
I love courage and determination. I don't like when it's quiet and boring. I live, dream and work like many around me.
Facebook